We put the results of montoring urine from January to December 2019 together.
(N=185, We picked up only the first result of those who had us monitor several times.)
We totaled except 31 people of ND this time.
By the way, when it's supposed that all 31 persons are ZERO Bq/kg, the whole average will be 65mBq/kg.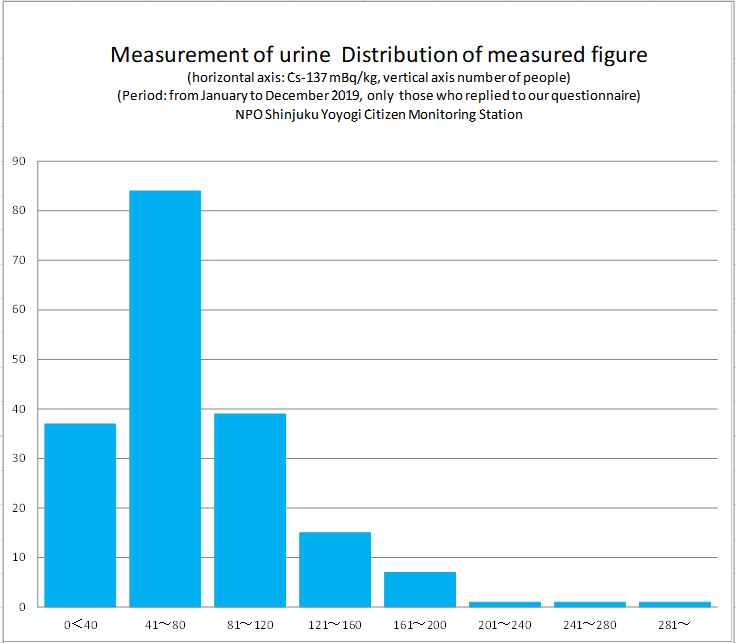 ---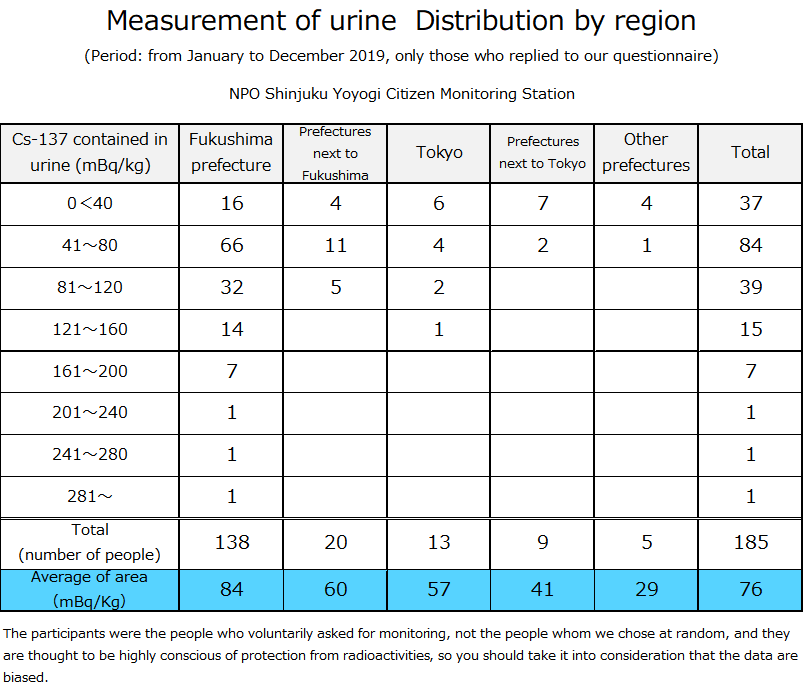 ---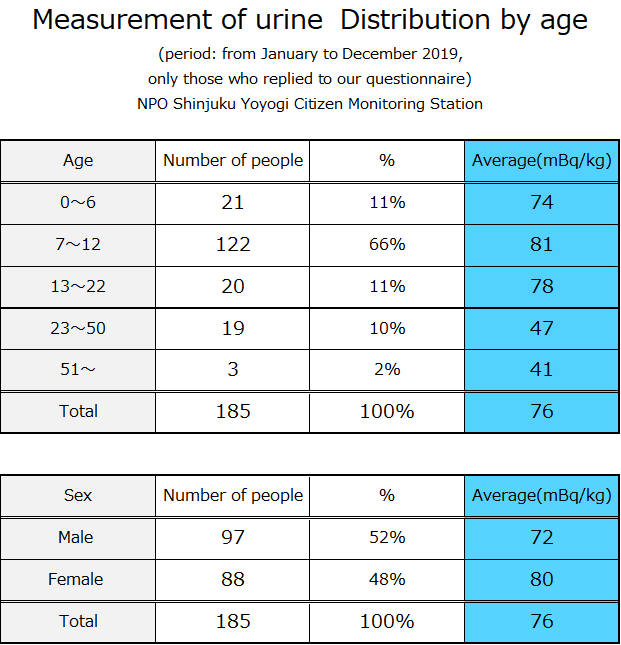 ---
The following is the adding up of our questionnaire
◇About whether they (elementary school pupil) drink milk or not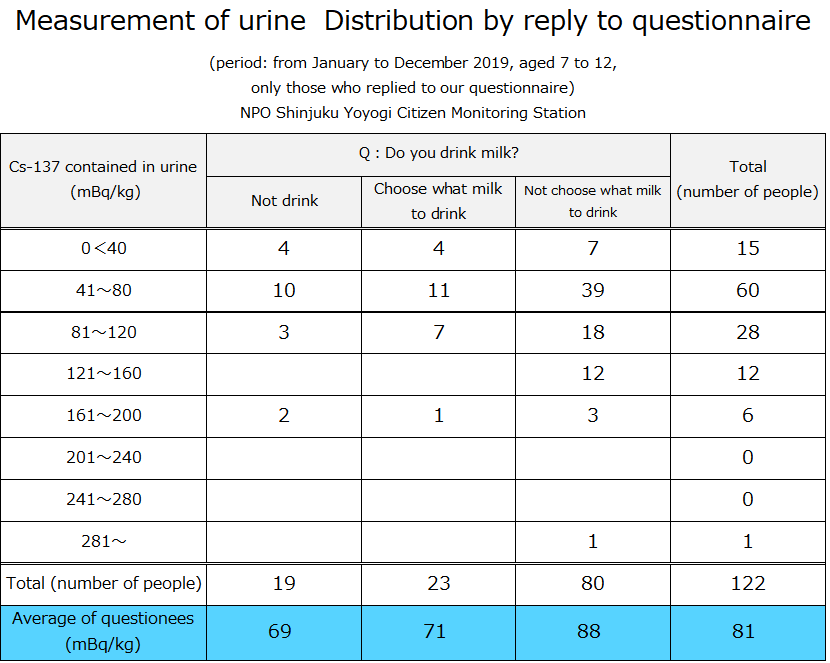 ---
Average of questionees
◇About how to eat school-provided lunch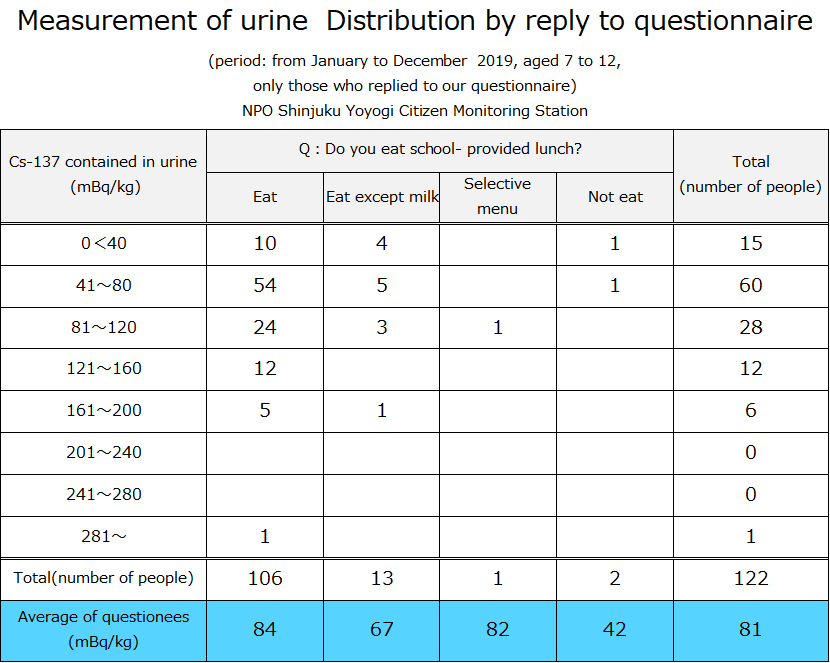 ---
Average of questionees
◇About home-grown food (those who live in Fukushima prefecture)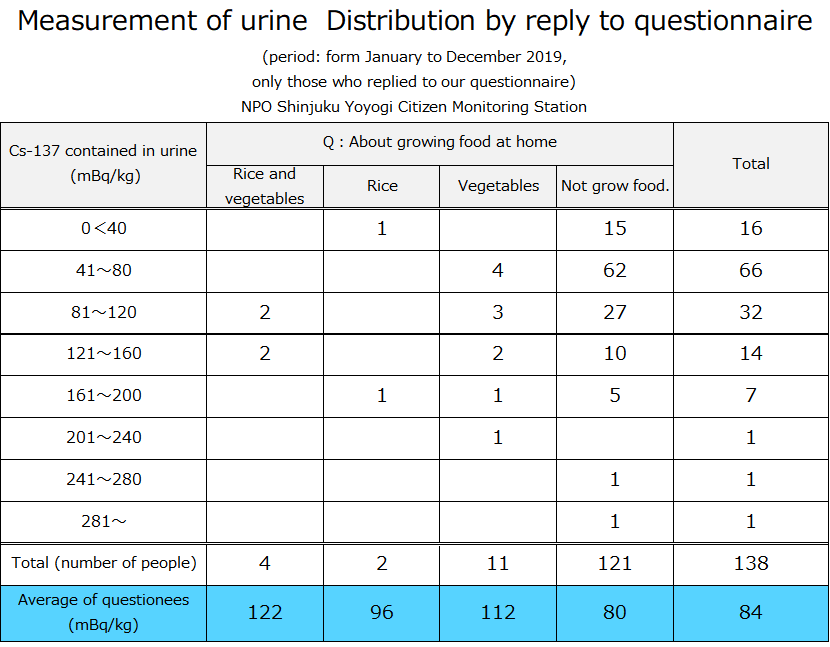 ---
Average of questionees
◇Breakdown of the replies of 20 people living in Fukushima prefecture who have low results of detection(0<40mBq/kg)